Digital PDF documents sometimes may be quite difficult to process. For example, to know how to save certain pages of a PDF you would need to get familiar with a PDF editor. The same applies when you need to learn how to save one page of a PDF file. This article offers a brief instruction on how to split PDF and create new documents containing only the required pages.
How to save certain pages of a PDF: step-by-step-guide
Open PDF Splitter in any browser and upload the file you want to extract PDF pages from.
Next, in the page-by-page preview select and save individual pages of a PDF. You can either click the thumbnails or type in the page numbers. For convenience, each thumbnail can be enlarged and viewed. Select and deselect all pages at once if needed.
Now click the "Split PDF" button and then save the resulting file or files one by one. Alternatively, download the archive with all the extracted pages.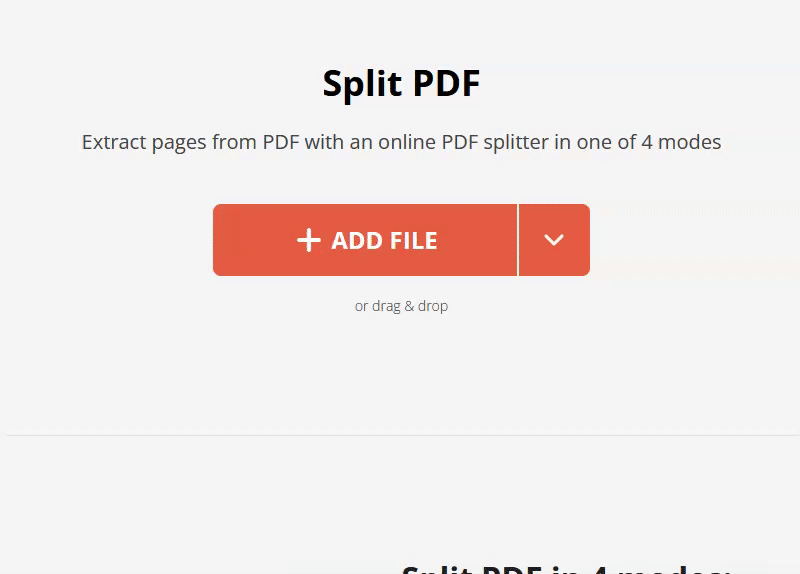 Who will benefit from using the online PDF splitter?
Pros of using an online PDF splitter
You can adjust settings of whether to extract PDF pages into single-page files, split by page ranges, merge or delete selected pages.
All you need to utilize the service is a device with internet connection, regardless of its technical characteristics.
You are able to share the file via a link directly after you finish splitting PDFs. This helps to reduce the time spent and save hard drive storage.
Supplementary tools of the platform are helpful when completing several different tasks with PDF format.
How to save certain pages of a PDF: Conclusion
Now you know how to extract pages from a PDF with the online PDF splitter. PDF Candy website offers useful instruments to perfect your document and meets the needs of both beginners and professional users. If further PDF editing is required, there is no need to install any specialized software on your computer making working with PDFs more efficient.
Other articles you may find useful
After you save the needed pages from a PDF, do you need to compound multiple files to send to present them all at once? Here you can read how to combine PDFs into one document.
Do you have a file in a DOCX format that you would rather turn to a PDF? Our service has a tool just for that. Learn how to easily convert DOCX to PDF.